About Me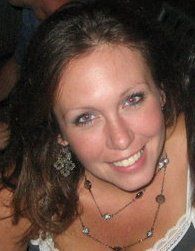 Lisa Fitzsimmons is a New York State Licensed Massage Therapist. Her studies in Anatomy, Physiology, Kinesiology and Pathology have given her a deep understanding of the body. This knowledge provides great benefits in the massage modalities that she practices, including: Swedish, Sports, Polarity, Reflexology, Shiatsu, Connective Tissue Therapy, Neuromuscular Therapy, Pregnancy, Medical, Aromatherapy and Hydrotherapy.

Raised in Ardsley, New York she enjoys doing community service in Westchester and surrounding areas. Whether it's with the Senior Community or Sports Massage at local charity race events, you can always find Lisa helping others. "I believe it is my calling, so through massage I am answering. I feel muscles speak to me through touch, and I am so blessed to have that relationship. For my clients, I like to build relationships of open communication to encourage relaxation and heal painful conditions that arise from modern stresses. As a mother, I'm a nurturer, instinctively, as well as a protector. I see these traits in my therapy practices too. I want to protect and enable clients to live their lives in healthful bodies, without pain. I believe these qualities are burned into my soul and it is from this same place where these qualities emanate, stems my intuitiveness that channels through my eyes, ears and hands. Throughout my life, my compassion and intuition has served people emotionally and physically. I am always finding myself being of service for the larger good."

Throughout her studies and clinical practices of Massage Therapy, Lisa has used her intuitive touch to meet her client's individual needs. She uses a combination of Swedish, Connective Tissue, Neuromuscular Therapy, Medical Massage and other integrated techniques in order to relax the nervous system, soften muscle tissue and increase joint mobility. Lisa believes in the body's natural ability to heal itself and that massage therapy is one of the many paths to restoring health and wellness to the body.